CORPORATE CATERING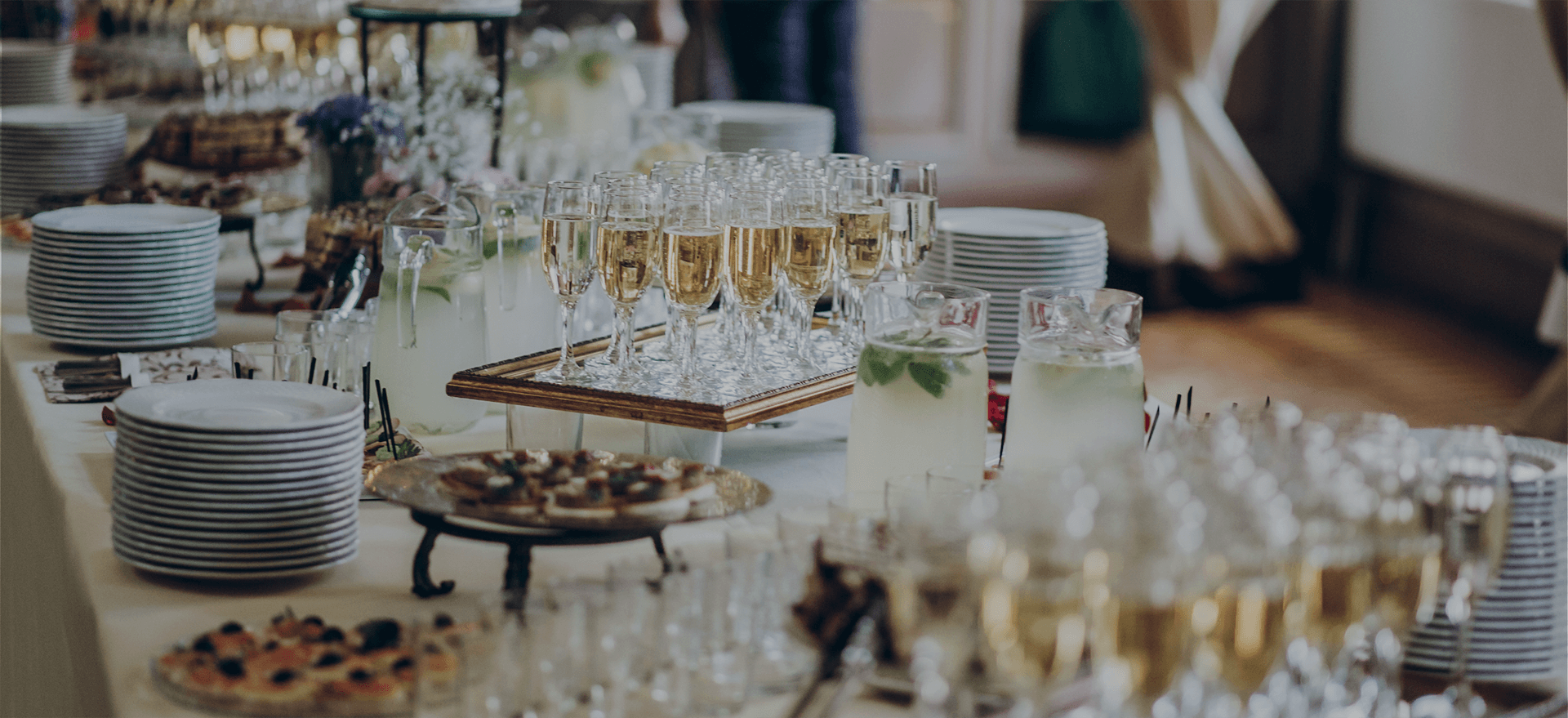 Take your corporate catering to the next level with Budget Gourmet. We provide a wide range of food and beverage options to suit all types of corporate events such as conferences, long luncheons, seminars, office lunches and more.
Our experienced chefs and staff are on hand to develop delicious bespoke menus that can suit any corporate event. We also have a range of hire options to ensure your corporate event is consistent and professional. Our hire options include any key equipment such as crockery, linen, cutlery and wait staff.
OFFICE CATERING
From client meetings and presentations through to general office celebrations, we understand your need to impress and our wide range of menus offering fresh, flavoursome and delicious menu options ensure every office event is professionally catered for.
Choose from our extensive menu options ranging from breakfast, lunch, morning and afternoon teas and platters; we cater to all dietary needs. Have your office event coordinator, administration manager, receptionists or assistants contact us to discuss your office catering requirements.
Our service provides onsite wait staff to assist with preparation and service or we can simply drop off your order to you, using our Drop and Go catering service.
If your office has numerous catering requirements with regular ordering, we can provide tailored solutions based on your needs, frequency of order and annual spend.
CONFERENCE & TRAINING SEMINARS
Have a large conference or seminar that needs catering? With events as big as these, it's crucial that you have the right menu that nourishes, delights and energises your delegates.
At Budget Gourmet, we are experienced conference caterers and we know exactly what you need to ensure your event runs smoothly. We offer an extensive range of menu options from finger food, morning and afternoon tea and sandwiches or we can create a custom menu based on your specific requirements such as budget, guest list and number of days.
Our all encompassing service means we can provide wait staff who can assist with the preparation and service throughout the conference or perhaps you may prefer us to just drop off your catering, using our Drop and Go catering service.
Make your conference catering the talk of the town and engage with Budget Gourmet for your next Conference or Seminar.
PRODUCT LAUNCHES
Launching a new product is a significant milestone for your business. You have promised your customers something exciting and special is to be revealed. So, your catering needs to wow your guests and make an impression!
Budget Gourmet will work with you to develop a creative menu that will compliment the style of your event. From a cocktail party through to formal dining we can create your perfect product launch.
Don't have the venue space to hold your event? Budget Gourmet have catered many events in unique locations and can assist in sourcing a venue on your behalf. We are exclusive in house caterers for Southport Yacht Club Hollywell and Southport Yacht Club Oxenford Watersports Centre.
We offer professional event management and service staff; ranging from chefs, wait staff and baristas. Budget Gourmet holds an off-premises catering liquor licence in Queensland, and can provide you with either a full service bar with cocktails and spirits or just wine and beer - we can offer you a package to suit your event needs. All our bar staff are fully trained and hold current RSA Certificates.
CONTRACT & SITE CATERING
Does your business provide daily pre-packed lunches for training seminars or do you hold regular corporate working breakfasts or lunches? Our team at Budget Gourmet will make sure your employees, clients and executive boards are well fed. Our aim is to provide you with exceptional service and value, tailoring your contract catering needs to suit your budget.
Our current contracts include the daily catering of several hundred pre-packaged sandwiches for Meals on Wheels. Daily full service catered luncheon for large corporate firms. Daily breakfasts, lunches and dinners for government sectors, including lunches for government training seminars.
Contact us now for a personalised consultation.
SPECIAL EVENTS
Budget Gourmet specialise in creating unique corporate events to suit all tastes and budgets. From intimate and elegant corporate dinner parties, product launches, Team Building days, Christmas Parties or Gala Dinners, not only do we work with you to create a specialised menu with delicious, flavourful food, we can staff your events with chefs, wait staff and bartenders to ensure your special event is seamless. Or if your event is casual, we can leave you with your catering, ready to serve your guests at your leisure, using our Drop and Go catering service.
Our Special Events team is willing to work with you to create a custom menu unique to your corporate brand and style. No matter what the occasion, we are here to listen and understand your vision and assist in creating the right event for your company.
As corporate caterers, we understand the need for professional, experienced and seamless service. We offer fully trained staff with all relevant qualifications, always dressed in professional attire.
Budget Gourmet can work anywhere from your office, corporate boardroom or even a BBQ by the beach. We are exclusive in house caterers for Southport Yacht Club Hollywell and Southport Yacht Club Oxenford Watersports Centre.
Make your special event the one to be remembered with our exceptional catering services! For a personalised quote, speak with the team at Budget Gourmet who are happy to assist you.
CORPORATE CHRISTMAS PARTIES
Christmas is all about giving. Show appreciation for your employees or clients and look to celebrate the end of your work year and throw a Christmas Party to remember. You want your event to be the most anticipated event in your corporate social calendars!
We work with you to create a Christmas food theme that will be delicious, fresh, and exciting. To help plan your Christmas Party, we consider your choice of location, number of people and your budget.
Budget Gourmet has many menu ideas to wow your guests from a traditional aussie style christmas feast, a chic cocktail party or just casual nibbles and drinks. We can provide fully trained staff to ensure a professional and personalised experience or you may choose from our Drop and Go catering options, where you can take care of the rest.
Whatever menu option you choose, ensure your guests are well fed and full of Christmas cheer so you can celebrate in style!
Contact us now for a personalised consultation.
EASTER FUN
Did someone say fresh out of the oven Hot Cross Buns?! You can not have Easter without these treats!
Looking to treat your office for morning tea or send your clients a basket of these beauties as an Easter gift? We bake our hot cross buns fresh on the day all throughout Easter. If your bun of choice isn't traditional, we also offer choc chip and other dietary requirements.
Contact us to organise your next delivery of Hot Cross Buns for Easter!
MELBOURNE CUP CATERING
It's the first Tuesday in November…be ready to celebrate the race that stops the nation! Before you place your bets, and put your champagne on ice, remember to book your catering with Budget Gourmet. Our Melbourne Cup Menu is specially designed for this day, so you can spend more time enjoying yourself and less time worrying about the catering.
Budget Gourmet specialise in events and corporate menus, so not only can you choose from any one of our regular menu options, you can select from our specially created Melbourne Cup menu to delight your guests taste buds. All our food is homemade and prepared fresh on the day of your function and will ensure your guests are celebrating in style!
What about the Champagne that you were putting on ice? Don't get caught without enough champagne glasses, no one in the office wants to drink out of a coffee cup - we offer glassware hire and any other catering equipment you may need on the day!
Whether you are having a swish cocktail style or formal Melbourne Cup celebration, call Budget Gourmet to discuss your menu options today.