EVENTS
At Budget Gourmet, we know that spectacular events take a lot of time, planning and hard work. That's why we are committed to taking the pressure off you and creating the best experience for your guests.
Whether you are planning a themed party for a hundred guests or an intimate dinner for eight, we can provide bespoke artisan menus, dedicated event personnel, equipment hire, location support and more. Our goal is to provide the best gourmet catering to ensure your event shines.
If you need assistance planning your next event get in touch with our expert team.
CHRISTMAS PARTIES
We understand that the festive season can be stressful. With food to buy, decorating, people to feed, presents to wrap and more, Christmas events take a lot of preparation and coordination.
We provide Christmas party catering throughout the Gold Coast. Our extensive menu comes with the traditional Australian Christmas favourites, or we can tailor our menus to complement your event.
Make the silly season special with our gourmet catering.
BIRTHDAY PARTIES
Birthdays are a momentous occasion and should be celebrated in style. We understand that throwing a birthday event can be daunting and careful planning is essential.
We have provided birthday party catering across the Gold Coast. From themed birthdays, to major milestones, we can tailor our party catering to suit your budget, venue, theme and any other requirements. We have an all encompassing catering service where we provide a large selection of menus, cake creation, party favours and support you in finding a venue that suits your event.
Whether it's a kids party, an 18th birthday or a themed event , we can provide you with birthday party catering that will impress.
ENGAGEMENT PARTIES & WEDDINGS
ENGAGEMENT PARTIES
You're Engaged! Time to pop the Champagne and celebrate with your family and friends with a delicious celebratory meal to mark the special occasion! You don't want to be stuck in the kitchen organising food on one of the most exciting parties you will have as a new couple.
Are you looking to have a cocktail style party, a BBQ or a formal sit down dinner? Whatever your style, Budget Gourmet has menu options to suit your ideas and we will work with you to customise a menu to your specifications and budget so you can celebrate your momentous occasion in style!
Don't forget we can assist with fully trained staff to keep your event running smoothly, otherwise you have the option to use our Drop and Go service.
Got Engaged? Engage Budget Gourmet today to ensure you have the party to remember!
WEDDINGS
The day is all about you and your chosen one - and that should be enough for your guests, right? Not quite! Good food and impeccable service is one of the most important aspects of your wedding day - you have a stunning dress, the perfect venue and a dance floor list guaranteed to fill the floor. It doesn't matter how beautiful all of these things are, the reality is your guests will remember the food!
It is no secret that organising a wedding is an enormous task and the last thing you want to be is overwhelmed and confused in who to hire as your wedding caterer. This is where Budget Gourmet comes in! We love weddings! We understand that your wedding day is one of your most important days and you will need an experienced caterer to take care of you and your guests and make it a day to remember.
Budget Gourmet has the expertise to provide you with options to tailor your wedding feast to match your style or theme. Our dedicated wedding planner will walk you through the process and listen to your vision and ideas to create a wedding menu that is well presented and delicious.
We can work with your chosen venue to ensure your wedding day meal is served in style. If you are still searching for a venue, Budget Gourmet is the exclusive caterer for the Southport Yacht Club Hollywell and Southport Yacht Club Oxenford Watersports Centre.
We offer a personalised approach to your wedding day. If you wish, we can take care of everything you will need on your big day from the food to fully trained wait staff and equipment hire. All dietary requests and special needs can be full-filled and of course, we can provide meals for your younger guests.
Our all encompassing service includes one of the most important Wedding Day traditions - your Wedding Cake! The 2nd most popular photo opportunity at your wedding is the cutting of your cake! Our team at Budget Gourmet can create a stunningly delicious wedding cake for your guests to wow over. Budget Gourmet would love to work with you and to be part of your special day. Allow us to look after the food and create a magical wedding to be remembered by you and your guests.
For an initial quotation or consultation for your wedding catering, contact Budget Gourmet on 07 5532 5065 or complete our online quote request.
CHRISTENINGS
The start of someone's life is something to be celebrated. At Budget Gourmet, we provide both christening and baby shower catering services.
Christenings are a special occasion where close friends and family are brought together to celebrate a newborn. With all the planning that goes into a christening, why not leave the catering and celebration up to us? From sit down catering to morning or afternoon tea, to a buffet or cocktail service, we have a range of menu options that can suit any christening event.
If you'd prefer something more personal, our team can work with you to create a bespoke menu that suits your budget, venue and guest list. We can work with you to ensure you have a fully staffed event or we can get everything ready prior and you can take care of the rest.
Our christening catering will make this special event even more spectacular.
BABY SHOWERS
A baby shower is a wonderful way to celebrate an impending arrival. Hosting a baby shower means considering elements like themes, invitations, party favours, guest list and perhaps most importantly, the food.
At Budget Gourmet, we are dedicated to providing the best gourmet catering that is nothing short of incredible. From finger food, to platters, morning tea or even high teas, our catering options will suit any baby shower. Along with the menu, if you're in need of particular equipment to match a theme, we can source it for you.
Celebrate the mum-to-be in style.
BEREAVEMENT SERVICES
When dealing with the loss of a loved one, family and friends gather together to celebrate someone's life. At this sensitive time, we understand the last thing you want to do is organise catering post the service.
We have a large selection of menus that can suit any number of guests, from intimate gatherings to larger groups. Our menus are able to be customised to suit the event and we will work closely with you to create a personalised meny that suit your budget, venue and specific guest needs.
Our catering service also extends to personnel hire. We can provide personnel that can oversee the function and provide an all-inclusive service including, set up, preparation, greeting of guests, food service, pack down and clean up. To ensure styling is consistent, we also offer equipment hire such as chairs, tables, crockery and linen.
Whether you need a full staffed event, or if you prefer us to prepare the food and drop it off, we ensure your peace of mind.
TAILORED EVENTS
Budget Gourmet are experienced in all things events. Every client is unique and it is important we understand your event personality. We listen to your vision and help you create and coordinate a tailored event to showcase your style, making it an event to remember.
Celebrating a life milestone with friends and family? Whether your occasion is your daughters 21st birthday, your parents golden wedding anniversary, your best friends baby shower or your son's graduation from university - there is always a great reason to celebrate and Budget Gourmet are here to turn a simple gathering into an exceptional first class event that will have you and your guests celebrating in style with delicious, fresh food and outstanding service.
Wow your guests with flavourful food themed to your event. We have a full service offering from beverage packages, finding you the right venue, fully trained staff in uniform, decor and food presentation.
Choose from our menu's [button: menu options] or contact us for a personalised quotation for a package to suit your theme.
Budget Gourmet is the exclusive caterer for the Southport Yacht Club Hollywell and Southport Yacht Club Oxenford Watersports Centre - we can work with you and the venue to theme your event to your specific needs.
Making your event is personal. Work with Budget Gourmet for your next bespoke event, delight your guests and create a memorable occasion.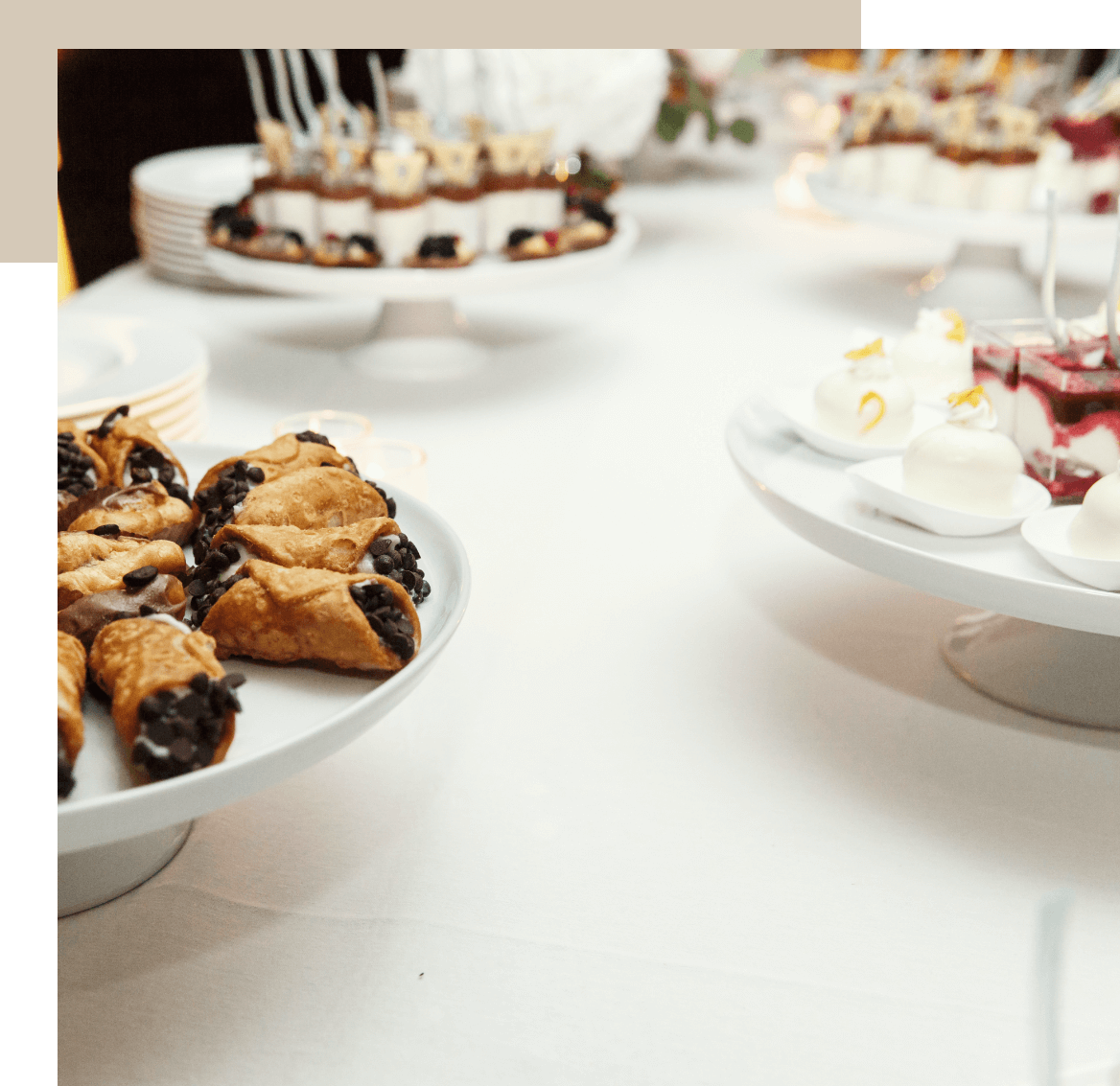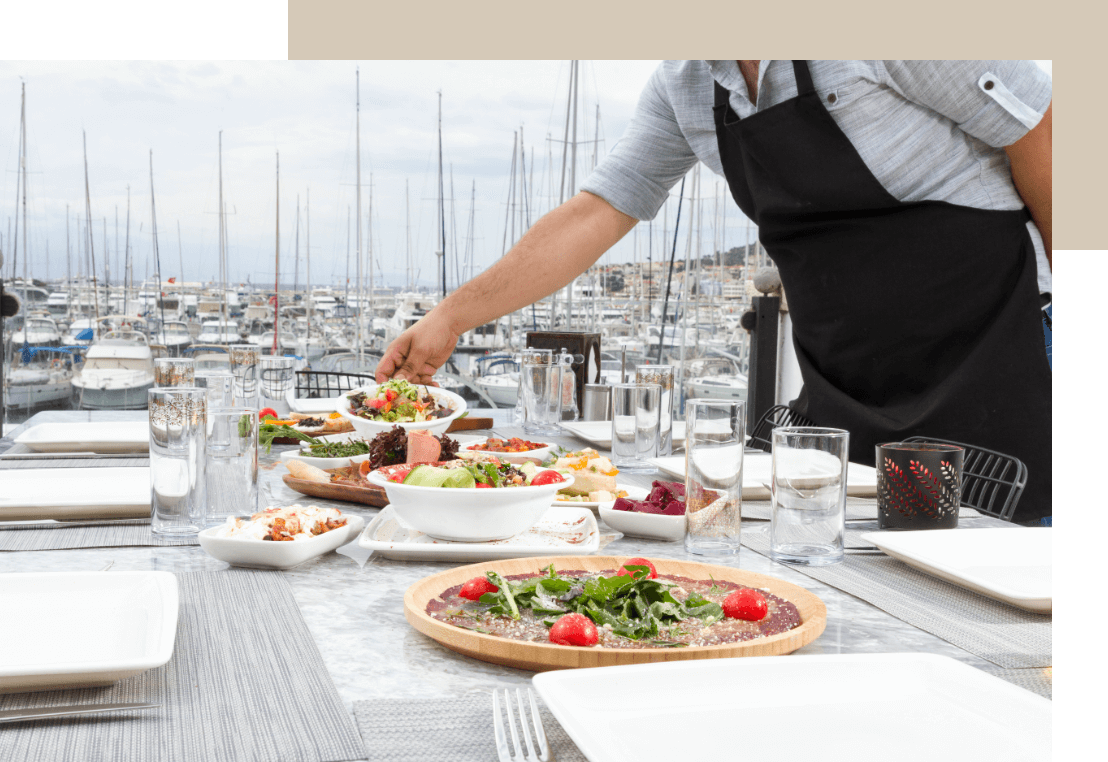 VENUES
Budget Gourmet specialises in private and corporate Gold Coast catering services. We create memorable event experiences for our clients through providing gourmet food offerings, high quality equipment and dedicated personnel. Our all encompassing service means you have everything you need, no matter the occasion and no matter the budget.
Budget Gourmet are exclusive caterers for weddings and special events at Southport Yacht Club Hollywell and Southport Yacht Club Oxenford Watersports Centre.